iTunes 8 is here and is still a memory hogger like previous versions, instead of decreasing the bloat Apple seems to be adding more and more supporting services to the player further increasing the memory consumption.
Today, I will be sharing two free iTunes alternative's for managing your Apple devices with ease without consuming resources like iTunes.
Floola is a free utility for simple and efficient management of your iPod and Motorola devices, the small, fast and portable application does not require any installation and can be launched from your iPod under Linux, Mac OS X, Windows XP and Vista.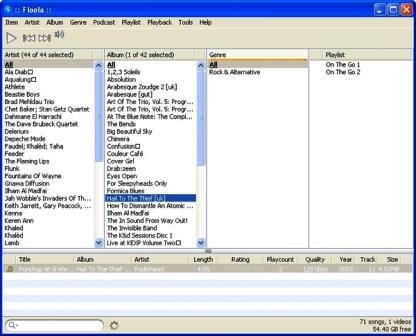 Floola lets you manage music, photos, artworks, podcasts, and smart playlists on your iPod using a very simple user interface, the software also supports automatic conversion of incompatible audio and video files into iPod compatible formats, even allows adding YouTube and MySpace videos with a single click.
Works on Windows (98 and above), Mac or Linux distribution.
Put the application on iPod and launch it on any PC, immediately.
Lets users add and extract songs to and from iPod with ease.
Support for Last.fm, YouTube, MySpace Videos.
Lyric support even on older iPods (3G and above).
Easily search duplicate songs on iPod.
Fix iPod database corruption.
Support for HTML export of iPod file list.

The software is updated often and the latest version can always be downloaded from here.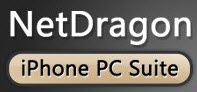 However, if you own an iPhone, iPhone PC Suite would be the perfect iPhone manager, the powerful free iPhone data management software lets you manage music, images, Camera, Calendar, Contacts, SMS, Notes, eBooks, Call Logs, Bookmark, Ringtones and Themes on your iPhone via a iPhone styled friendly interface.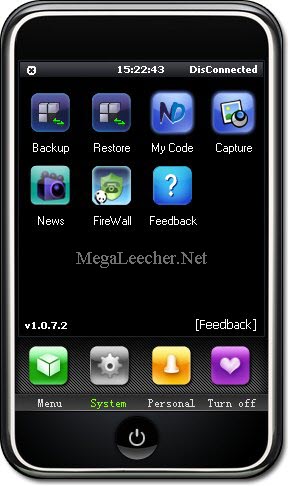 SMS Chat, send SMS to someone from PC through iPhone
iPhone Backup and Restore functionality.
Full Music and Video support with playlist creation and PC to iPhone and iPhone to PC transfers with drag and drop.
Support for creating custom Ringtones and Wallpapers.
Install and preview SummerBoard themes (SMB Themes) on iPhone.
Automatic Ringtone conversion.
The software is in its early developmental evolution stage, still the amount of powerful features this software provides is simply amazing, The only drawback of this superb free utility is that it needs iTunes, with an Jailbroken iPhone and Microsoft .NET Framework 2.0 to work.